Explore Thailand – Discover Yourself
We offer off road enduro bike tours which are minimum 80% single and double track dirt roads. The incredible jungles of Northern Thailand boasts over 5000kms of perfect enduro terrain.
Our Northern Thailand adventure tours explore the southern and mid areas of this region. Some days with up to 32 river crossings. Our guides have vast knowledge of this region and we often do not see another person on the tracks. Single track riding in the deepest Jungle terrain is something very special in Thailand, no map holds this information. The terrain is extremely varied and offers great contrasting riding days, full of adventure and excitement. All our bikes are modified to suit the riding here (we do not use standard rental dirt bikes).
We are the only company offering such high quality bikes and with specific modifications, all designed to make your tour the best it can possibly be. We are currently using  HONDA CRF 250 and CRF 300 bikes for all off road, dual terrain and Super Motard tours. Modifications include, bigger footpegs, larger more comfortable seats, aftermarket exhaust systems, upgraded gearing , belly pan for engine protection, all bikes are de-restricted and all are fitted with full dirt tyres. All tours are flexible: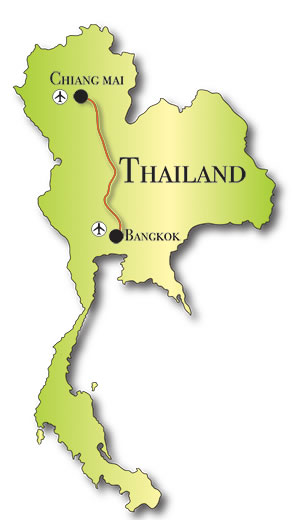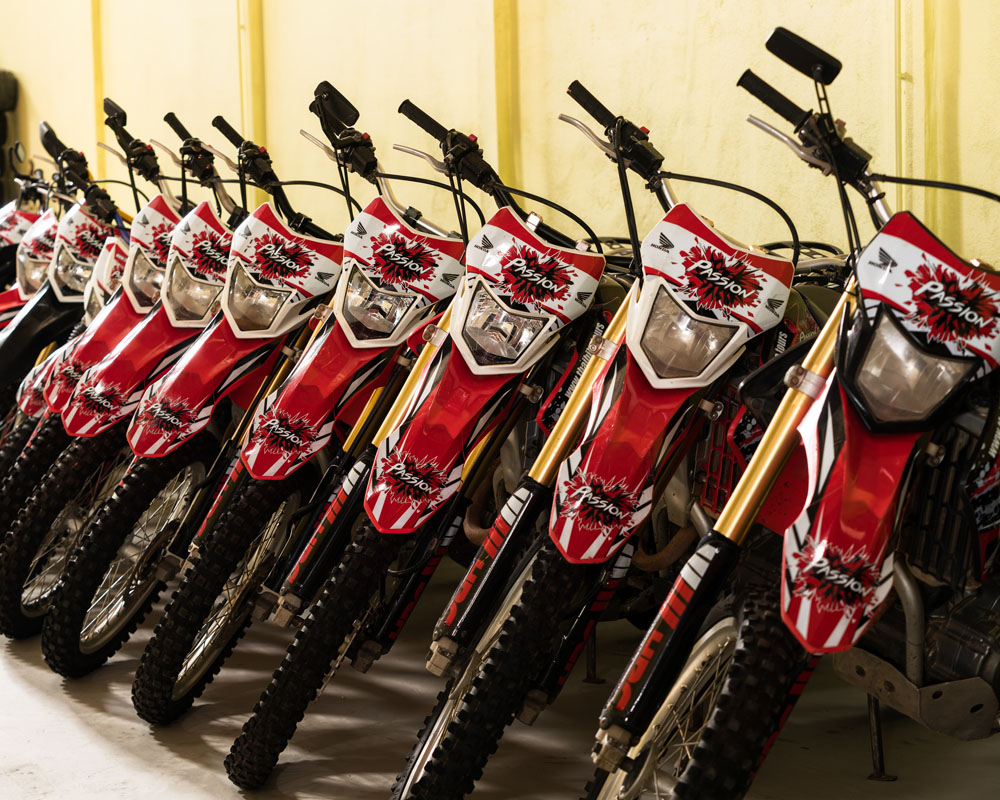 We can offer a series of 1 day loops returning each evening to Chiang Mai.
We will plan a 3-7 day real adventure dirt bike tour staying away each night in bamboo bungalows.
We always assess the groups riding skills to ensure all routes are suitable.
For group bookings of 5 or more riders, the organiser will receive a 10% discount off the cost of their tour fee.